I Don't Want to Use a Realtor
and How to Avoid the Hassles of Going on the Market
No Realtor, No Problem.
We'll Buy Your House As Is.
When most people think about selling their house, the first thing that probably comes to mind is finding a real estate agent to list the property on the retail market. It's a difficult and overwhelming process, and one that often comes with unexpected roadblocks and out-of-pocket costs.
Even if you desperately want or need to sell your current home, you might be putting it off in order to avoid getting involved with a real estate agent, as it can seem like more trouble than it's worth.
However, you should know that you can sell your house without a realtor, and you're in the right place to get started. Here's how Ezer can help you.
How Do I Sell My House Without a Realtor?
We Buy Homes For Cash
We're investors, not realtors. That said, we've been around the block long enough to know the kinds of tricks real estate agents play. We've seen too many families get trapped in real estate limbo either because the market turned on them or because endless repairs and realtor fees put them between a rock and a hard place.
We believe selling your home should be easy. That's why we believe in prioritizing integrity, operating with full transparency, and working hard to find stress-free solutions for real people.
Why Sell Your House Off Market?
Unlike real estate agents, we're not here to sell your home to someone else—we're here to buy it from you. Plus, since we buy houses as is, we'll handle all repairs and renovations, regardless of cost or time commitment. We close quicker and make things easier, and you won't have to pay a thing: no realtor commissions, no broker fees, no transfer taxes, and no closing costs.
Get in Touch with Ezer Today
Here's how it works: after you reach out by CLICKING HERE or calling or texting us at 940-257-6522, we'll set up an appointment to meet with you and view your property. Next, we'll work together to build a cash offer that works for everyone. Once you accept, we can close as quickly as you need or give you more time to get your next steps figured out.
What Can I Do to Sell My House in Texas without an Agent?
Get in touch with us to get to speak with a specialist and learn about all your options.
Common Problems or Questions About Using a Realtor
At the end of the day, working with a realtor can be mentally, physically, and financially draining. Here are just a few of the major drawbacks that come with selling your home through a real estate agent.
Will a realtor pay for repairs?
It's a fact that the vast majority of buyers on the retail market aren't going to buy a house that needs major repairs or renovations. Unfortunately, that means you'll be the one footing the bill on appliance upgrades, plumbing and HVAC, foundation issues, and just about everything else you can think of. There's no guarantee your real estate agent is going to help pitch in—in fact, most won't.
Dealing with Retail Buyers
In addition to having strangers coming in and out of your house during open houses, you'll have to deal with time-consuming negotiations, constant inspections, and/or difficult buyers. This can be exhausting and may even feel like an invasion of your privacy. With Ezer, you won't have to worry about any of that.
How long does it take to sell a house with a realtor?
If you choose to go through a realtor, there's no telling if or when your house will sell. According to the National Association of Realtors, the average house takes 24 days to sell on the retail market and 46 days to close. That's 70 days in total, or a little over two months. By comparison, Ezer can close in as little as one week.
How much does a real estate agent cost?
Aside from paying for repairs, upgrades, and other maintenance projects, you'll also have to pay realtor commissions, which is how real estate agents make their money. These commissions typically take up about 6% of the home's purchase price. Combined with closing costs and other fees, you'll most likely be losing tens of thousands of dollars just to close on the sale of the home.
Sell Your House Without a Realtor
Many people still incorrectly believe that going through a realtor is the only way to sell a house. But it's not the only option. In many cases, it's not even the best option. Selling your house shouldn't be hard. With Ezer, it doesn't have to be. We'll cut out the middleman, close quickly, and put cash in your pocket so you can move on in your life without ever having to look back.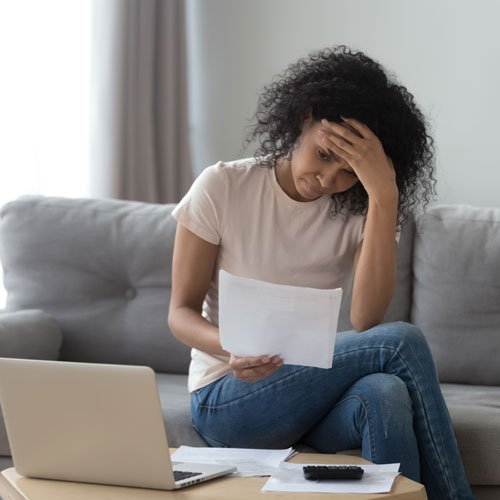 Need to sell a house you inherited? Reach out! We can help.
Do I have to fix up my house?
No, we buy houses as they are, blemishes and brusies included.
Do I have to pay for anything?
Nope! We can pay for everything: closing costs, title costs, repairs. All of it.
Can I stay in the house after I sell it?
We are always willing to give you time to move. If you need help with the moving, we can work that out, too.
Do I need a real estate agent?
No, you (probably) don't. We say probably, because if the best solution to your problem is to list your house on the MLS, we can provide an agent for you if you'd like.
What's the first step?
Simply fill out the form or give us a call. Everyone's situations is different and we are here to help find YOUR best solution and there is never any obligation.
We focus on the best solution to your problem, not just our bottom line.
Proudly Serving the Greater DFW Metroplex
Collin County
Allen • Altoga • Anna • Arnold • Beverly Hill • Bloomdale • Blue Ridge • Branch • Buckner • Carrllton • Celina • Chambersville • Chambliss • Clear Lake • Climax • Collin • Copeville • Cowley • Culleoka • Dallas • Deep Water Point Estates • Desert • Fairview • Farmersville • Fayburg • Forest Grove • Frisco • Frognot • Garland • Hebron • Josephine • Kelly • Lavon • Lavon Beach Estates • Lavon Shores Estates • Lebanon • Little Ridge • Lolaville • Lowry Crossing • Lucas • Marilee • McKinney • Melissa • Milligan • Millwood • Murphy • Nevada • New Hope • New Mesquite • Parker • Pebble Beach Sunset Acres • Pecan Grove • Pike • Plano • Prosper • Renner • Rhea Mills • Richardson • Rockhill • Roland • Royse City • Sachse • Sedalia • Shepton • Snow Hill • St. Paul • Trinity Park • Valdasta • Van Alstyne • Verona • Walnut Grove • Westminster • Weston • Wetsel • Winningkoff • Wylie • Yucote Acres
Dallas County
Addison • Balch Springs • Carrollton • Cedar Hill • Cockrell Hill • Combine • Coppell • Dallas • DeSoto • Duncanville • Farmers Branch • Ferris • Garland • Glenn Heights • Grand Prairie • Grapevine • Hutchins • Irving • Lancaster • Mesquite • Ovilla • Richardson • Rowlett • Sachse • Seagoville • University Park • Wilmer • Wylie
Denton County
Argyle • Aubrey • Carrollton • Celina • The Colony • Coppell • Corinth • Dallas • Denton • Fort Worth • Frisco • Grapevine • Haslet • Highland Village • Justin • Krugerville • Krum • Lake Dallas • Lakewood Village • Lewisville • Little Elm • Oak Point • Pilot Point • Plano • Roanoke • Sanger • Southlake
Parker County
Aledo • Azle • Cool • Cresson • Fort Worth • Hudson Oaks • Mineral Wells • Reno, Parker County • Springtown • Weatherford • Willow Park
Tarrant County
Arlington • Bedford • Benbrook • Blue Mound • Burleson • Colleyville • Crowley • Dalworthington Gardens • Euless • Everman • Forest Hill • Fort Worth • Grand Prairie • Grapevine • Haltom City • Haslet • Hurst • Keller • Kennedale • Lake Worth • Mansfield • Newark • North Richland Hills • Pelican Bay • Reno • Richland Hills • River Oaks • Saginaw • Sansom Park • Southlake • Watauga • Westworth Village • White Settlement
Wise County
Aurora • Bridgeport • Chico • Decatur • Fort Worth • Lake Bridgeport • New Fairview • Newark • Paradise • Rhome • Runaway Bay • Springtown