My House Needs a Lot of Repairs
and How to Sell As Is Without Having to Fix It Up
We'll buy your house as is, even if it
Needs Major Repairs
At some point, your house stopped feeling like your home. Maybe it came down to a leaky roof, a cracked foundation, bad A/C, or a broken hot water heater. Maybe it was a combination of those things, or something else entirely. 
Nobody warned you about the unexpected repairs that can cost just as much as (or more than) your mortgage payments. You've done everything you can, but the problems with your house keep piling up… and so do the bills. 
We know it can feel like the walls are literally closing in on you sometimes. But Ezer can give you a way out, no matter what condition your home is in.
How to Sell Your House when it Needs Repairs:
1. Let's Schedule an Appointment
If you're looking to sell your house that needs repairs, call or text us at 940-257-6522 or sending us a message by CLICKING HERE to get started. We'll set up a time to meet with you in person and view the property so we can work together to figure out the best course of action that fits your specific needs. You also don't have to worry about getting your house "ready to sell" before or after we visit. We buy as is, so you won't have to change a thing.
2. We'll Make an Offer
Yes, really: it's as simple as that. If we believe Ezer is the best fit for your current situation, we'll make an offer on your house. Fast cash is one of many available options, but we can always customize a plan based on your financial needs.
3. You Get to Move Forward
Here at Ezer, we truly believe that everyone deserves a fresh start. Once you've accepted our offer and we close on your property, your work is done, and you can begin your fresh start without ever having to look back. There are no hidden fees or liabilities, and we won't chase you down with any unnecessary questions or updates (unless you want us to!)
What Can I Do with My House in Texas that Needs Repairs?
Get in touch with us to get to speak with a specialist and learn about all your options.
Common Problems with a House in Disrepair
Right now, you might still be thinking: there's no way anyone would want to buy my house when it needs so many big-ticket repairs. The good news is, if that's how you feel, you're in exactly the right place. We've seen (and bought) it all.
My house won't pass inspection/I've gotten code violations.
When we say we buy all kinds of houses, we really mean all kinds. Your house doesn't need to pass an inspection for us to make an offer — it doesn't even need to be clean. Ezer cuts through all the red tape to help get you relief fast because you're our #1 priority. 
I can't afford to make repairs on my house.
We'll handle the repairs, regardless of cost or time commitment. Once you've accepted our cash offer, you won't have to spend another second of your time worrying about trying to find cheap/DIY fixes or taking out impossible loans just to make ends meet. We'll figure out what's needed, make the arrangements, and cover the expenses, no matter how big or small the repairs.
I can't afford closing costs.
Ezer takes care of closing costs and all other fees associated with home selling. We're investors, not realtors, so we're prepared to spend as much as we need in order to settle and keep any money from leaving your pockets.
I need to sell now / I need more time.
Maybe you want to sell your house and move out as soon as possible, or maybe you want to wait until you have your next living situation set up. Both of those options work for us. Regardless of the timeline, we'll find a solution that works for you!
When in Doubt, Reach Out
Where you live is important. When you're stuck in a house you no longer feel comfortable in, it can affect everything from your wallet to your physical and emotional wellbeing. We understand, and we're here to help relieve you of that burden. No one should go through this alone. With Ezer, we guarantee you won't have to.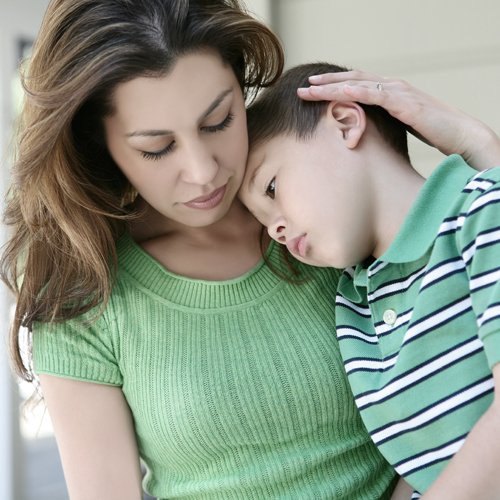 Need to sell a house in bad condition? Reach out! We can help.
Do I have to fix up my house?
No, we buy houses as they are, blemishes and brusies included.
Do I have to pay for anything?
Nope! We can pay for everything: closing costs, title costs, repairs. All of it.
Can I stay in the house after I sell it?
We are always willing to give you time to move. If you need help with the moving, we can work that out, too.
Do I need a real estate agent?
No, you (probably) don't. We say probably, because if the best solution to your problem is to list your house on the MLS, we can provide an agent for you if you'd like.
What's the first step?
Simply fill out the form or give us a call. Everyone's situations is different and we are here to help find YOUR best solution and there is never any obligation.
We focus on the best solution to your problem, not just our bottom line.
Proudly Serving the Greater DFW Metroplex
Collin County
Allen • Altoga • Anna • Arnold • Beverly Hill • Bloomdale • Blue Ridge • Branch • Buckner • Carrllton • Celina • Chambersville • Chambliss • Clear Lake • Climax • Collin • Copeville • Cowley • Culleoka • Dallas • Deep Water Point Estates • Desert • Fairview • Farmersville • Fayburg • Forest Grove • Frisco • Frognot • Garland • Hebron • Josephine • Kelly • Lavon • Lavon Beach Estates • Lavon Shores Estates • Lebanon • Little Ridge • Lolaville • Lowry Crossing • Lucas • Marilee • McKinney • Melissa • Milligan • Millwood • Murphy • Nevada • New Hope • New Mesquite • Parker • Pebble Beach Sunset Acres • Pecan Grove • Pike • Plano • Prosper • Renner • Rhea Mills • Richardson • Rockhill • Roland • Royse City • Sachse • Sedalia • Shepton • Snow Hill • St. Paul • Trinity Park • Valdasta • Van Alstyne • Verona • Walnut Grove • Westminster • Weston • Wetsel • Winningkoff • Wylie • Yucote Acres
Dallas County
Addison • Balch Springs • Carrollton • Cedar Hill • Cockrell Hill • Combine • Coppell • Dallas • DeSoto • Duncanville • Farmers Branch • Ferris • Garland • Glenn Heights • Grand Prairie • Grapevine • Hutchins • Irving • Lancaster • Mesquite • Ovilla • Richardson • Rowlett • Sachse • Seagoville • University Park • Wilmer • Wylie
Denton County
Argyle • Aubrey • Carrollton • Celina • The Colony • Coppell • Corinth • Dallas • Denton • Fort Worth • Frisco • Grapevine • Haslet • Highland Village • Justin • Krugerville • Krum • Lake Dallas • Lakewood Village • Lewisville • Little Elm • Oak Point • Pilot Point • Plano • Roanoke • Sanger • Southlake
Parker County
Aledo • Azle • Cool • Cresson • Fort Worth • Hudson Oaks • Mineral Wells • Reno, Parker County • Springtown • Weatherford • Willow Park
Tarrant County
Arlington • Bedford • Benbrook • Blue Mound • Burleson • Colleyville • Crowley • Dalworthington Gardens • Euless • Everman • Forest Hill • Fort Worth • Grand Prairie • Grapevine • Haltom City • Haslet • Hurst • Keller • Kennedale • Lake Worth • Mansfield • Newark • North Richland Hills • Pelican Bay • Reno • Richland Hills • River Oaks • Saginaw • Sansom Park • Southlake • Watauga • Westworth Village • White Settlement
Wise County
Aurora • Bridgeport • Chico • Decatur • Fort Worth • Lake Bridgeport • New Fairview • Newark • Paradise • Rhome • Runaway Bay • Springtown