I'm Tired of Being a Landlord
and How to Get Rid of My Rental Property
We'll Buy Your Rental Property
We Help Landlords
Owning and managing a rental property is hard enough on its own, even before you factor in the constant struggle of having to deal with bad tenants, expensive evictions, and recurring maintenance problems. 
Even if you somehow manage to get the best tenants in the state of Texas, your property is still going to require a ton of upkeep. Depending on how extensive the need for maintenance is, you might end up having to pay out of pocket on an already failing investment.
However, you're under no obligation to continue to let that happen to you. Hate being a landlord? Looking to get rid of a bad tenant? With Ezer, you have options.
Selling a Rental Property
Common Problems Landlords Face
Being a landlord is a full-time job. Unlike regular full-time jobs, however, the responsibilities of a landlord don't stop at just 40 hours a week. You have to be on call 24/7, meaning there's no such thing as clocking out or taking a break.
Trying to maintain the value of your property while also dealing with tenant issues and other legal liabilities can cause an immense amount of stress and frustration, especially as time goes on.
Selling Can Be a Hassle
If being a landlord is causing you more trouble than it's worth (or if you're simply ready to move forward with better, less time-consuming investments), it's probably time for you to look into selling your rental property.
Maybe it's been in the back of your mind already but you've just been too busy to get around to it. After all, you don't want to have to worry about evicting your current tenants or getting the property "ready to sell." You're busy enough as it is. You don't have room time to deal with all of that. Luckily, with Property Ezer, you don't have to — we'll deal with it for you!
Ezer Makes It Easy
Selling your residential rental property for cash is the easiest and fastest way to get rid of bad tenants, constant repairs, and all other stresses that come with being a landlord.
Here's how it works: once you reach out, we'll meet with you, take a quick tour of the property, and make a quick cash offer, no repairs or clean-up necessary! Plus, we'll buy your rental property with or without tenants living in it, so you don't have to worry about a messy eviction.
What Can I Do with My Problem Rental in Texas?
Ready to make the change? Just give us a call or text us at 940-257-6522, or send us a message to get started.
Common Questions Landlords Have
A lot of hard work goes into being a landlord. After so much time spent dealing with stress, setbacks, and red tape, we know you might still have questions about our process.
Do cash buyers charge commission or hidden fees?
Nope! Unlike real estate agents, we buy the property directly from you — so you're the one getting paid, not us. We pay for all repairs and cover closing costs and associated fees, and won't surprise you with chargebacks or hidden fees.
Can I sell my house with a tenant in it?
Selling a house with bad tenants might seem like an impossible order. Even if you have good tenants, you may not be sure whether you can sell your rental property while they're still living in it. Good news: you absolutely can. At Property Ezer, we'll take your unwanted property off your hands regardless of how many or what kind of tenants are living there, including problem tenants. 
How can I notify my tenants?
If you're thinking about selling a property that is currently occupied by tenants, let them know ahead of time with a letter of intent to sell property. It also helps to be open and honest about the process: answer any questions they have, and make sure they know exactly when we'll be coming by to look at the property.
How long will this process take?
When you sell your house to Property Ezer, you can take as little or as much time as you need. We settle quickly, so you can be free from your landlord responsibilities in as little as a few days.
We Know How You Feel
We know enough about property management to understand that it can easily become too much of a burden for one person to handle. Landlord fatigue is real, and it happens all the time. If you're tired of being a landlord now, it's only going to get worse later on. Ezer can give you a cash return on your investment and a new lease on life. No wait time, no hassle, no hidden fees, and no more stress.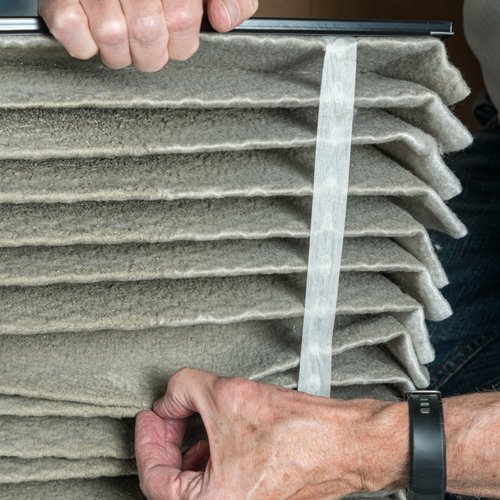 Sick of dealing with renters? Reach out! We can help.
Do I have to fix up my house?
No, we buy houses as they are, blemishes and brusies included.
Do I have to pay for anything?
Nope! We can pay for everything: closing costs, title costs, repairs. All of it.
Can I stay in the house after I sell it?
We are always willing to give you time to move. If you need help with the moving, we can work that out, too.
Do I need a real estate agent?
No, you (probably) don't. We say probably, because if the best solution to your problem is to list your house on the MLS, we can provide an agent for you if you'd like.
What's the first step?
Simply fill out the form or give us a call. Everyone's situations is different and we are here to help find YOUR best solution and there is never any obligation.
We focus on the best solution to your problem, not just our bottom line.
Proudly Serving the Greater DFW Metroplex
Collin County
Allen • Altoga • Anna • Arnold • Beverly Hill • Bloomdale • Blue Ridge • Branch • Buckner • Carrllton • Celina • Chambersville • Chambliss • Clear Lake • Climax • Collin • Copeville • Cowley • Culleoka • Dallas • Deep Water Point Estates • Desert • Fairview • Farmersville • Fayburg • Forest Grove • Frisco • Frognot • Garland • Hebron • Josephine • Kelly • Lavon • Lavon Beach Estates • Lavon Shores Estates • Lebanon • Little Ridge • Lolaville • Lowry Crossing • Lucas • Marilee • McKinney • Melissa • Milligan • Millwood • Murphy • Nevada • New Hope • New Mesquite • Parker • Pebble Beach Sunset Acres • Pecan Grove • Pike • Plano • Prosper • Renner • Rhea Mills • Richardson • Rockhill • Roland • Royse City • Sachse • Sedalia • Shepton • Snow Hill • St. Paul • Trinity Park • Valdasta • Van Alstyne • Verona • Walnut Grove • Westminster • Weston • Wetsel • Winningkoff • Wylie • Yucote Acres
Dallas County
Addison • Balch Springs • Carrollton • Cedar Hill • Cockrell Hill • Combine • Coppell • Dallas • DeSoto • Duncanville • Farmers Branch • Ferris • Garland • Glenn Heights • Grand Prairie • Grapevine • Hutchins • Irving • Lancaster • Mesquite • Ovilla • Richardson • Rowlett • Sachse • Seagoville • University Park • Wilmer • Wylie
Denton County
Argyle • Aubrey • Carrollton • Celina • The Colony • Coppell • Corinth • Dallas • Denton • Fort Worth • Frisco • Grapevine • Haslet • Highland Village • Justin • Krugerville • Krum • Lake Dallas • Lakewood Village • Lewisville • Little Elm • Oak Point • Pilot Point • Plano • Roanoke • Sanger • Southlake
Parker County
Aledo • Azle • Cool • Cresson • Fort Worth • Hudson Oaks • Mineral Wells • Reno, Parker County • Springtown • Weatherford • Willow Park
Tarrant County
Arlington • Bedford • Benbrook • Blue Mound • Burleson • Colleyville • Crowley • Dalworthington Gardens • Euless • Everman • Forest Hill • Fort Worth • Grand Prairie • Grapevine • Haltom City • Haslet • Hurst • Keller • Kennedale • Lake Worth • Mansfield • Newark • North Richland Hills • Pelican Bay • Reno • Richland Hills • River Oaks • Saginaw • Sansom Park • Southlake • Watauga • Westworth Village • White Settlement
Wise County
Aurora • Bridgeport • Chico • Decatur • Fort Worth • Lake Bridgeport • New Fairview • Newark • Paradise • Rhome • Runaway Bay • Springtown