I Have Other Reasons I Need to Sell My House
and How a Home Buyer Might Be the Right Option for You
Sell Your House Fast
We Buy Houses As Is
Maybe you're looking to sell your house in Texas fast, but you don't fit into any of the categories listed. You might be wondering whether or not Ezer can still help you. The answer is yes, we absolutely can. After all, we get it: unexpected situations happen sometimes. Life is complicated. It doesn't always fit into perfect boxes. But we're dedicated to helping people in ALL kinds of situations move forward with their lives, no strings attached.
How to Sell Your Texas House For Cash
How It Works
Once you get in touch, we'll set up a time to meet with you and view the property in person. In the meantime, don't worry about getting the house "ready to sell" — we buy houses as is, and we'll buy yours regardless of its condition. After meeting, we'll work with you to build a cash offer; once you accept, the money goes directly into your pockets, and you're free to move forward in life worry-free. (Yes, it's really that easy!)
Why Sell to Ezer?
If you want to sell your house ASAP and don't want to deal with paying out of pocket for things like repairs, renovations, and realtor fees, Ezer is the way to go! We became investors because we wanted to make it easy for people in difficult situations to sell their houses quickly and get cash fast. As a result, we understand the importance of working with integrity and closing as quickly as possible.
Reach Out Today!
If you're looking for companies that buy houses for cash in Texas, regardless of what your current situation looks like, you're in the right place. Get in touch with us at (940) 257-6522 or by CLICKING HERE. Still not convinced we'll be able to buy your house? Give us a call anyway! We're more than happy to answer all of your questions, and you might just be surprised by what we can do!
What Can I Do with My House in Texas?
Get in touch with us to get to speak with a specialist and learn about all your options.
Questions About Selling to a Home Buyer
We understand you might be skeptical about selling to a cash buyer. It seems too good to be true, right? Actually, it isn't! At Ezer, we make transparency our #1 priority, and we're prepared to answer all of your questions upfront so you can close with confidence and peace of mind.
What's the difference between real estate agents and investors?
Unlike real estate agents, who only assist in the sale of property, investors like Ezer (also referred to as "cash buyers") will buy your property directly from you in as-is condition, meaning you won't have to spend weeks or months on the retail market, waste a penny on renovations and repairs, or pay any realtor commissions or other related fees in order to close.
Is "Fast Cash" the only payment option?
Nope! We understand that everyone's financial situation is different, and we're dedicated to offering more than just a one-size-fits-all solution. If fast cash isn't the best option for you and your family, we're more than happy to work with you to create a personalized offer to fit your needs.
How long does this process take?
Maybe you want to sell your house and move out as soon as possible, or maybe you want to wait a few weeks or months until you have your next living situation set up. Regardless, we're 100% prepared to work with your ideal timeline!
What happens next?
At Ezer, we're all about giving people fresh starts — meaning we'll never chase after you with any hidden fees or charges (or anything else, for that matter.) We put money in your pocket and take care of the rest. Need help getting set up in your next living situation? We have professional movers and real estate agents to help you out!
Sell Your House to Ezer
We believe in one simple truth: selling your house shouldn't be hard. Regardless of your situation, we'll work with you to help come up with a solution that works for you. Plus, when you sell your house to Ezer, you don't pay a dime out of pocket — we pay YOU, guaranteed. Everyone deserves a stress-free chance at a new start. Reach out to us today to get a jump on yours.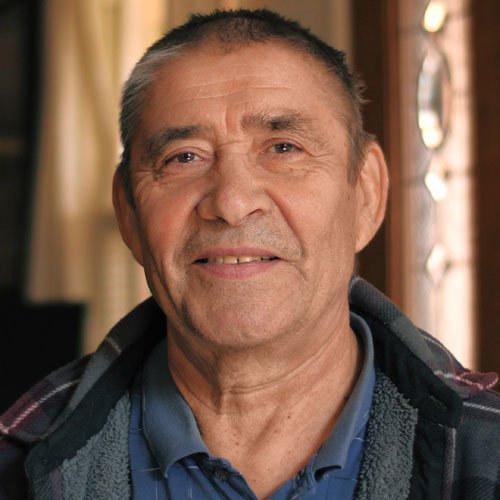 Need to sell a house? Reach out! We can help.
Do I have to fix up my house?
No, we buy houses as they are, blemishes and brusies included.
Do I have to pay for anything?
Nope! We can pay for everything: closing costs, title costs, repairs. All of it.
Can I stay in the house after I sell it?
We are always willing to give you time to move. If you need help with the moving, we can work that out, too.
Do I need a real estate agent?
No, you (probably) don't. We say probably, because if the best solution to your problem is to list your house on the MLS, we can provide an agent for you if you'd like.
What's the first step?
Simply fill out the form or give us a call. Everyone's situations is different and we are here to help find YOUR best solution and there is never any obligation.
We focus on the best solution to your problem, not just our bottom line.
Proudly Serving the Greater DFW Metroplex
Collin County
Allen • Altoga • Anna • Arnold • Beverly Hill • Bloomdale • Blue Ridge • Branch • Buckner • Carrllton • Celina • Chambersville • Chambliss • Clear Lake • Climax • Collin • Copeville • Cowley • Culleoka • Dallas • Deep Water Point Estates • Desert • Fairview • Farmersville • Fayburg • Forest Grove • Frisco • Frognot • Garland • Hebron • Josephine • Kelly • Lavon • Lavon Beach Estates • Lavon Shores Estates • Lebanon • Little Ridge • Lolaville • Lowry Crossing • Lucas • Marilee • McKinney • Melissa • Milligan • Millwood • Murphy • Nevada • New Hope • New Mesquite • Parker • Pebble Beach Sunset Acres • Pecan Grove • Pike • Plano • Prosper • Renner • Rhea Mills • Richardson • Rockhill • Roland • Royse City • Sachse • Sedalia • Shepton • Snow Hill • St. Paul • Trinity Park • Valdasta • Van Alstyne • Verona • Walnut Grove • Westminster • Weston • Wetsel • Winningkoff • Wylie • Yucote Acres
Dallas County
Addison • Balch Springs • Carrollton • Cedar Hill • Cockrell Hill • Combine • Coppell • Dallas • DeSoto • Duncanville • Farmers Branch • Ferris • Garland • Glenn Heights • Grand Prairie • Grapevine • Hutchins • Irving • Lancaster • Mesquite • Ovilla • Richardson • Rowlett • Sachse • Seagoville • University Park • Wilmer • Wylie
Denton County
Argyle • Aubrey • Carrollton • Celina • The Colony • Coppell • Corinth • Dallas • Denton • Fort Worth • Frisco • Grapevine • Haslet • Highland Village • Justin • Krugerville • Krum • Lake Dallas • Lakewood Village • Lewisville • Little Elm • Oak Point • Pilot Point • Plano • Roanoke • Sanger • Southlake
Parker County
Aledo • Azle • Cool • Cresson • Fort Worth • Hudson Oaks • Mineral Wells • Reno, Parker County • Springtown • Weatherford • Willow Park
Tarrant County
Arlington • Bedford • Benbrook • Blue Mound • Burleson • Colleyville • Crowley • Dalworthington Gardens • Euless • Everman • Forest Hill • Fort Worth • Grand Prairie • Grapevine • Haltom City • Haslet • Hurst • Keller • Kennedale • Lake Worth • Mansfield • Newark • North Richland Hills • Pelican Bay • Reno • Richland Hills • River Oaks • Saginaw • Sansom Park • Southlake • Watauga • Westworth Village • White Settlement
Wise County
Aurora • Bridgeport • Chico • Decatur • Fort Worth • Lake Bridgeport • New Fairview • Newark • Paradise • Rhome • Runaway Bay • Springtown