I Have Liens or Owe Back Taxes on My Property
and How to Avoid Paying Them Out of Pocket
Got Liens & Back Taxes?
We'll Buy It As Is
Debt happens to good people all the time. In fact, as of 2020, the average American carries about $93,000 in personal debt. So if you have debts of your own, well, you're in good company. However, certain types of debt, like property liens and back taxes, can seriously curb your credit score and your ability to move forward in life. Luckily, as real estate investors, we know all about property debt, and we can help you get out from under it to sell your house quickly.
How to Sell Your House with a Lien or Back Taxes
What Happens If You Don't Pay Property Taxes in Texas?
For the most part, property taxes in the state of Texas are due by February 1 of each year. At that point, any unpaid property taxes — also known as back taxes — are considered "delinquent." Delinquent property taxes accumulate penalties and interest immediately, starting at a combined 7% on February 1 and increasing over time. How long can you go without paying your property taxes in Texas? Not long, it turns out. In as quickly as 60 days, past-due property taxes can lead to a lien being put on your house and may enable the start of tax foreclosure.
What is a Lien?
A lien is a legal claim or right filed against a property in the event of an unpaid bill or loan. Creditors including taxing authorities, homeowner's associations, hospitals, and contractors can file liens as a form of security on a particular debt. Some liens are written into contracts, as is often the case with mortgage agreements; others are filed in court later as a form of legal recourse. The latter type of lien can collect penalties and hurt your credit over time.
We Buy Houses With Liens & Back Taxes
With all of that in mind, it probably seems like it's impossible to sell a home with property liens and back taxes, right? Good news: with Ezer, it's not. We offer property tax help for low-income homeowners. We'll buy your house as-is, and we can work with lenders to pay off property liens, delinquent taxes, and other property-related debts. All you have to do is reach out by calling us at (940) 257-6522 or CLICKING HERE to meet with us and get your cash offer. Plus, you won't have to pay a dime out of pocket — WE pay YOU.
What Can I Do with House with Liens in Texas?
Get in touch with us to get to speak with a rental specialist and learn about all your options.
Common Problems or Questions About Property Leins & Back Taxes
Trying to sell your home when there's a property lien attached to it or when back taxes are piling up can be especially difficult if you don't have the right information. At Ezer, we understand and appreciate that everyone's situation is different, and we encourage you to reach out with any additional questions you may have.
What are the types of property liens?
Common liens include tax liens, HOA liens, hospital liens, and mechanic liens. Tax liens come as a result of overdue property taxes and are issued by taxing authorities like the IRS. If you live in a community with an HOA and haven't been paying the required fees, you might find that you have HOA liens on your house. Unpaid medical bills can also result in hospital liens. Likewise, if a contractor works on your property and you don't pay them, you can expect them to file mechanic liens. However, this is not an exhaustive list; other types of property liens do exist.
What happens when a lien is filed on my house?
When a lien is filed on your house, it becomes public record and can prevent the sale of the property. In some extreme cases, lienholders even reserve the right to repossess the property against which the lien is filed as collateral for the unpaid debt.
Can I stop a property tax foreclosure?
If you owe delinquent property taxes and have received a notice of pre-foreclosure or believe you may receive one soon, we can help. Visit our Pre-Foreclosure page to see how you can prevent your home from going to auction and get a cash offer from Ezer.
How long does this process take?
At Ezer, we're dedicated to helping people in a variety of situations. We tend to settle fast, but we know you might not be ready to move out in a week or two. We can wrap up as quickly as you like or give you as much time as you need. And, once you're ready to move, we have professional movers and real estate agents to help you get set up in your next home.
Get a Fresh Start with Ezer
So, can you sell a house with liens and/or past due property taxes? With Ezer, it's not only possible — it's easier than you ever imagined it could be. Things like property liens and back taxes can be heavy burdens to bear, but they don't have to get in the way of your next steps. We can take the weight of the world off your shoulders and save your credit in the process. Having property debt can make it hard for you to sell your house. We make it easy.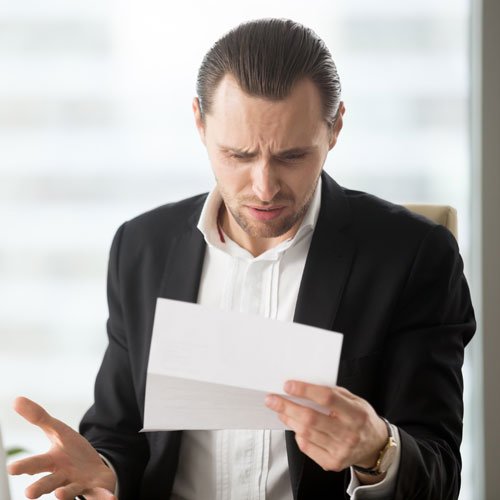 Need to sell a house you inherited? Reach out! We can help.
Do I have to fix up my house?
No, we buy houses as they are, blemishes and brusies included.
Do I have to pay for anything?
Nope! We can pay for everything: closing costs, title costs, repairs. All of it.
Can I stay in the house after I sell it?
We are always willing to give you time to move. If you need help with the moving, we can work that out, too.
Do I need a real estate agent?
No, you (probably) don't. We say probably, because if the best solution to your problem is to list your house on the MLS, we can provide an agent for you if you'd like.
What's the first step?
Simply fill out the form or give us a call. Everyone's situations is different and we are here to help find YOUR best solution and there is never any obligation.
We focus on the best solution to your problem, not just our bottom line.
Proudly Serving the Greater DFW Metroplex
Collin County
Allen • Altoga • Anna • Arnold • Beverly Hill • Bloomdale • Blue Ridge • Branch • Buckner • Carrllton • Celina • Chambersville • Chambliss • Clear Lake • Climax • Collin • Copeville • Cowley • Culleoka • Dallas • Deep Water Point Estates • Desert • Fairview • Farmersville • Fayburg • Forest Grove • Frisco • Frognot • Garland • Hebron • Josephine • Kelly • Lavon • Lavon Beach Estates • Lavon Shores Estates • Lebanon • Little Ridge • Lolaville • Lowry Crossing • Lucas • Marilee • McKinney • Melissa • Milligan • Millwood • Murphy • Nevada • New Hope • New Mesquite • Parker • Pebble Beach Sunset Acres • Pecan Grove • Pike • Plano • Prosper • Renner • Rhea Mills • Richardson • Rockhill • Roland • Royse City • Sachse • Sedalia • Shepton • Snow Hill • St. Paul • Trinity Park • Valdasta • Van Alstyne • Verona • Walnut Grove • Westminster • Weston • Wetsel • Winningkoff • Wylie • Yucote Acres
Dallas County
Addison • Balch Springs • Carrollton • Cedar Hill • Cockrell Hill • Combine • Coppell • Dallas • DeSoto • Duncanville • Farmers Branch • Ferris • Garland • Glenn Heights • Grand Prairie • Grapevine • Hutchins • Irving • Lancaster • Mesquite • Ovilla • Richardson • Rowlett • Sachse • Seagoville • University Park • Wilmer • Wylie
Denton County
Argyle • Aubrey • Carrollton • Celina • The Colony • Coppell • Corinth • Dallas • Denton • Fort Worth • Frisco • Grapevine • Haslet • Highland Village • Justin • Krugerville • Krum • Lake Dallas • Lakewood Village • Lewisville • Little Elm • Oak Point • Pilot Point • Plano • Roanoke • Sanger • Southlake
Parker County
Aledo • Azle • Cool • Cresson • Fort Worth • Hudson Oaks • Mineral Wells • Reno, Parker County • Springtown • Weatherford • Willow Park
Tarrant County
Arlington • Bedford • Benbrook • Blue Mound • Burleson • Colleyville • Crowley • Dalworthington Gardens • Euless • Everman • Forest Hill • Fort Worth • Grand Prairie • Grapevine • Haltom City • Haslet • Hurst • Keller • Kennedale • Lake Worth • Mansfield • Newark • North Richland Hills • Pelican Bay • Reno • Richland Hills • River Oaks • Saginaw • Sansom Park • Southlake • Watauga • Westworth Village • White Settlement
Wise County
Aurora • Bridgeport • Chico • Decatur • Fort Worth • Lake Bridgeport • New Fairview • Newark • Paradise • Rhome • Runaway Bay • Springtown